Prerequirement
Link Bayar could be accessed when KYB of Merchant is already approved by the DOKU team. If the merchant is not getting approval from EDU, it will appear on this page like in the picture below.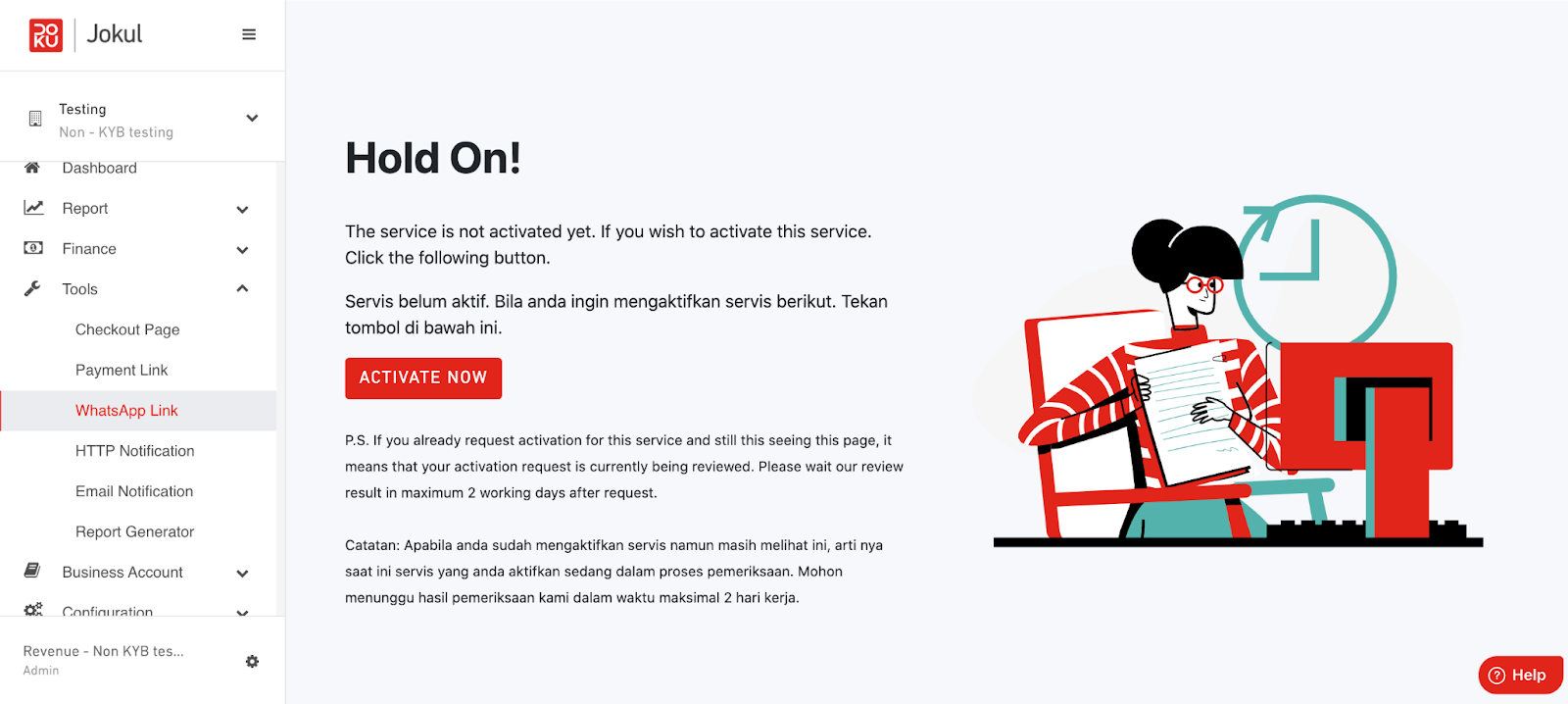 The WhatsApp account of DOKU (+62 811-9721-6322) is already verified by WhatsApp with a green checklist icon.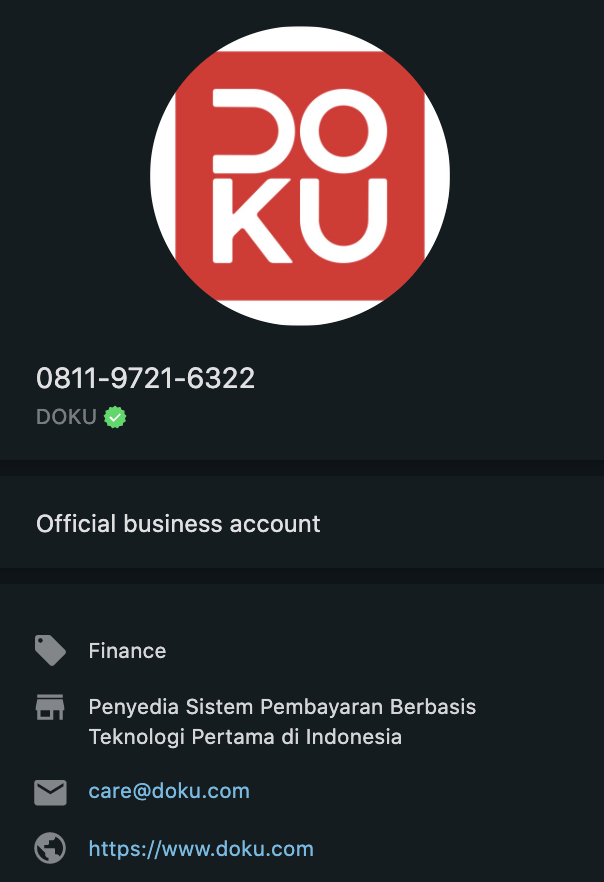 To activate this service, the Merchant should submit their active WhastApp numbers in the DOKU.
Registration of the WhatsApp Number of Merchant
The flow of the registration process of WhatsApp number of Merchant:
Login to https://jokul.doku.com/bo/login then choose the "Tools" menu and click the "Link Bayar" menu, then will display like a picture below.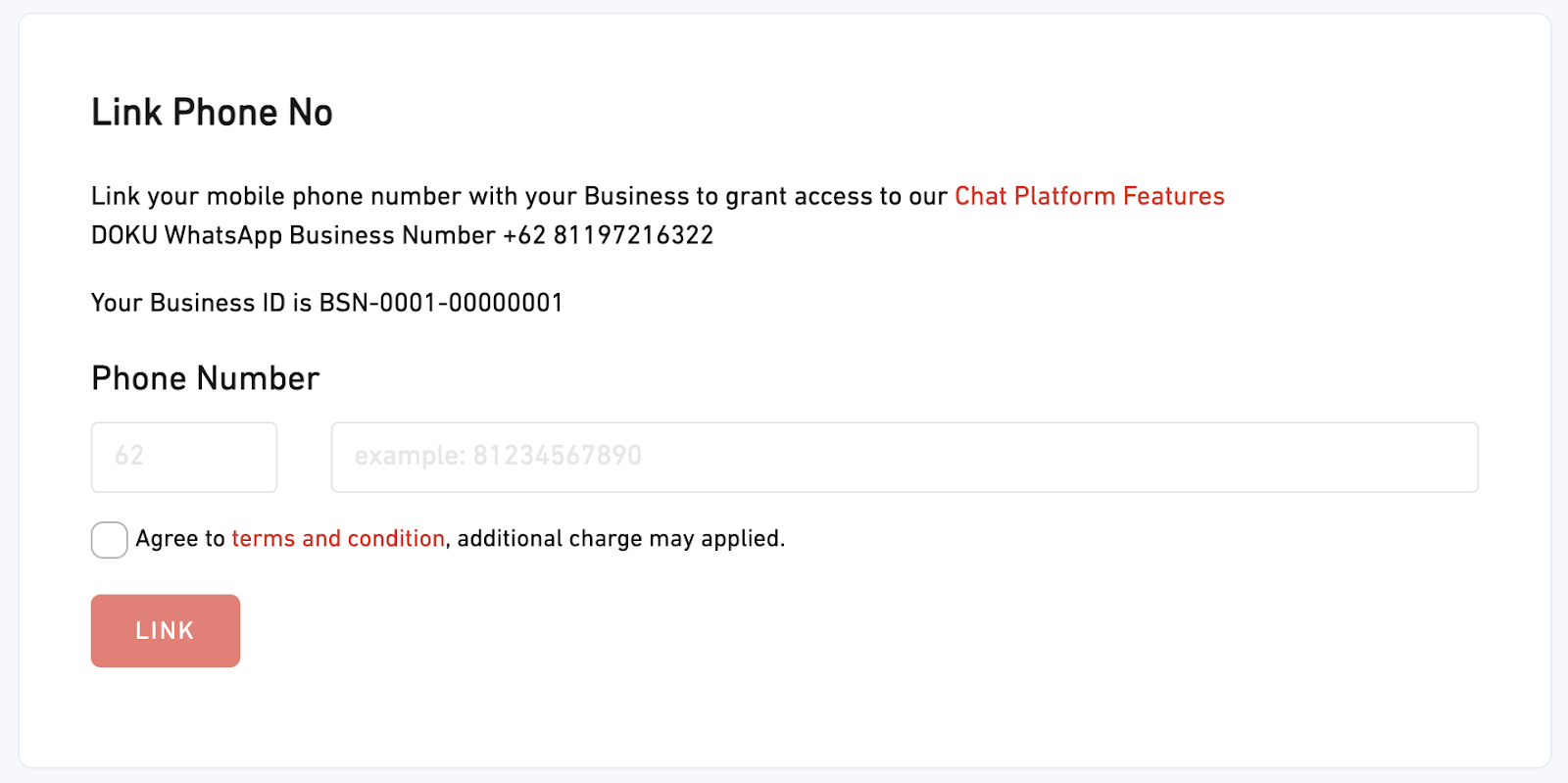 Then, put the Merchant's active WhatsApp number on the Phone Number section based on the hint and click "Agree to terms and condition, additional charge may applied" like the picture below.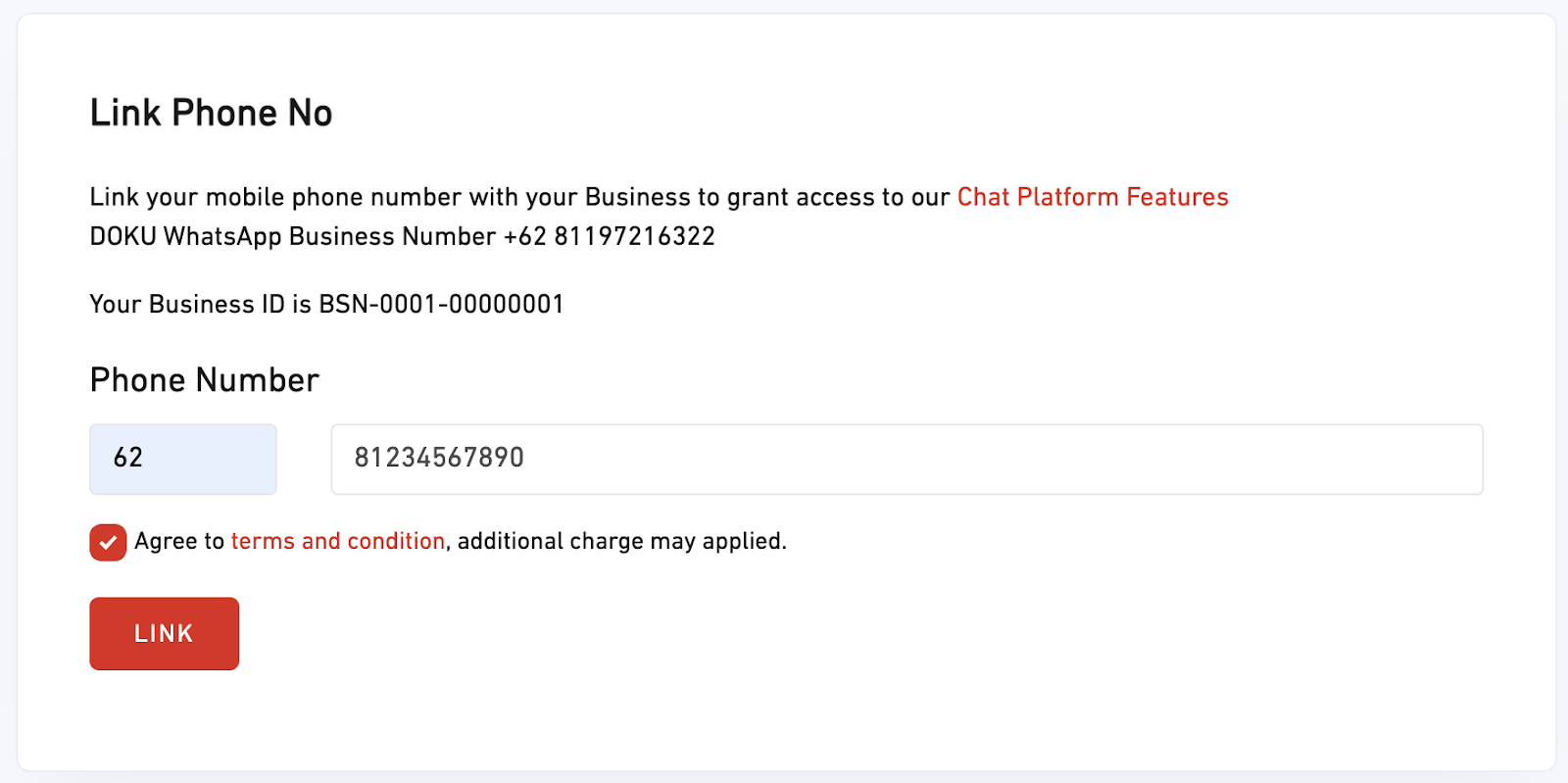 Then, click the "Link" button, and there will appear a "pop-up" message in the picture below. If the merchant is quietly sure about the number that wants to link, click the "Add" button.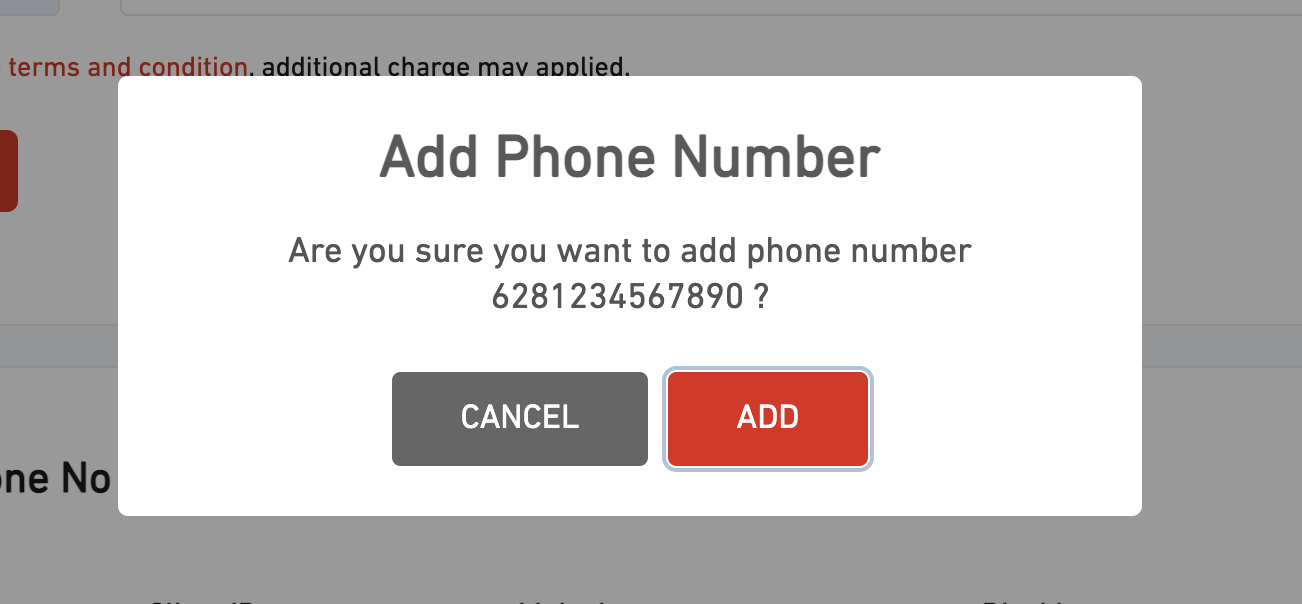 After Merchant clicks the "Add" button, so WhatsApp number that already registered will be displayed "List Phone No" and ensure if Merchant's number appears in the list.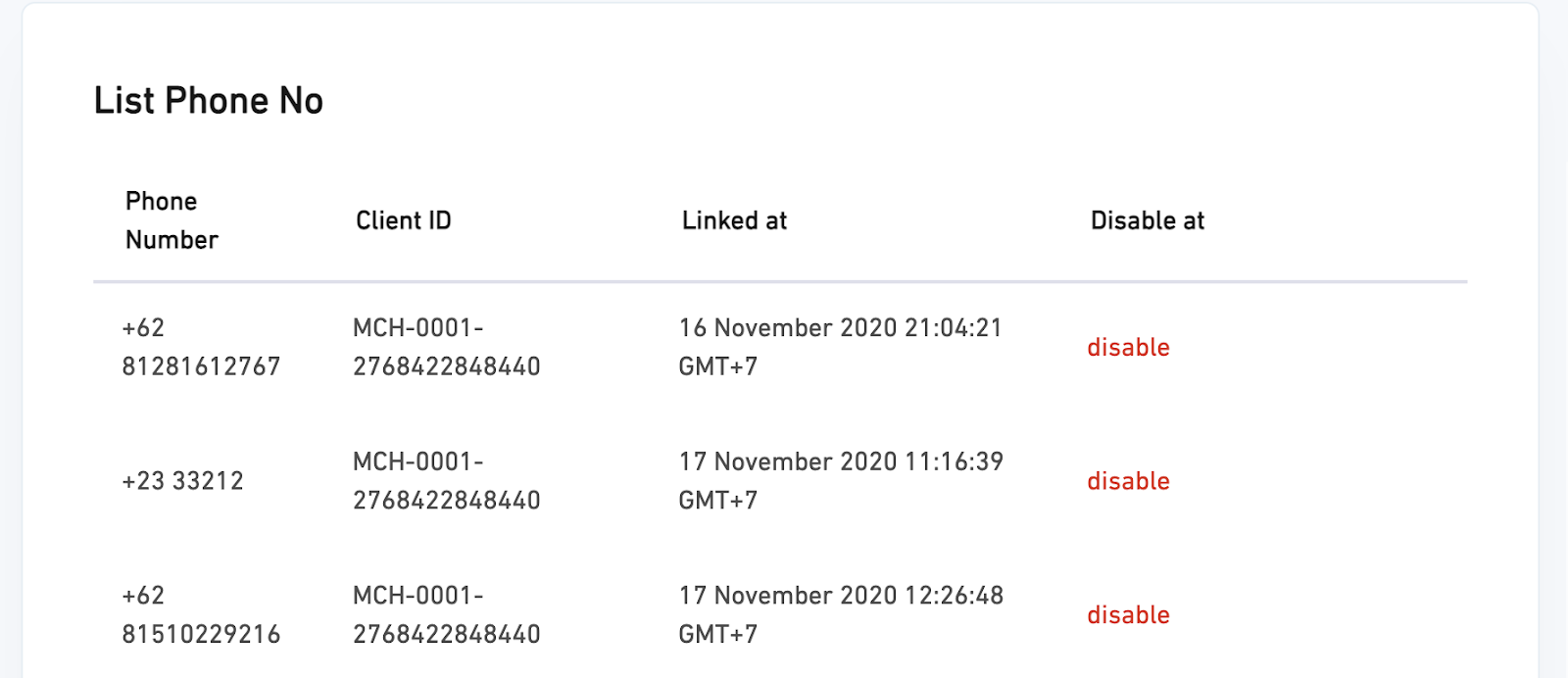 Generate Payment Link via WhatsApp
After the merchant has already registered their phone numbers, they could generate the payment link via WhatsApp by sending a message to ++62 811-9721-6322 and typing "Hello DOKU (Without Quotations). The DOKU system will be replying to the message and the Merchant will follow the instructions based in the video below.
Check Payment Status
As a merchant also could check their customer payment status through WhatsApp. Our system will display based on merchant choice:
The last 5 transactions that the payment link is generated by specific WhatsApp Merchants Number or,
The last 5 transactions that generated from all of WhatsApp Merchants Number that connected with that DOKU Account